LifeBio was founded on the idea that everyone has a story to tell, and every story matters. We are proud to help people tell their stories with our LifeBio Memory app without difficulty or delay. LifeBio Memory gives intriguing question prompts to the Storyteller and audio records each person's voice and words.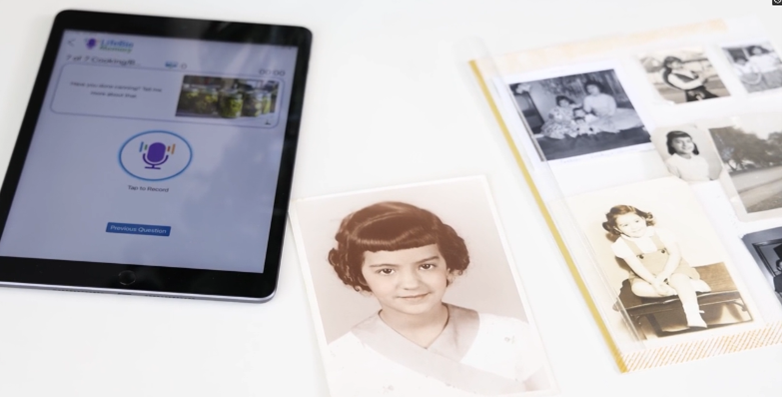 As a lifetime member, all recordings and uploaded images will be kept safe in LifeBio's HIPAA-compliant storage cloud. Once a Storyteller deems the story complete, whether they have answered 10 questions or 100, LifeBio provides the option to order a printed Life Story Book. Family and friends will have the Storyteller's incredible legacy and cherished voice recordings. Click the icons below to download LifeBio Memory for free!

LifeBio allows people to use their voice to tell their own story. Our collection of story prompts are enjoyable and therapeutic. LifeBio Memory uses evidence-based reminiscence therapy methods to provide a sense of fulfillment and comfort to our storytellers. We are especially honored to help people living with mild cognitive impairment or dementia to ensure their stories are told without delay.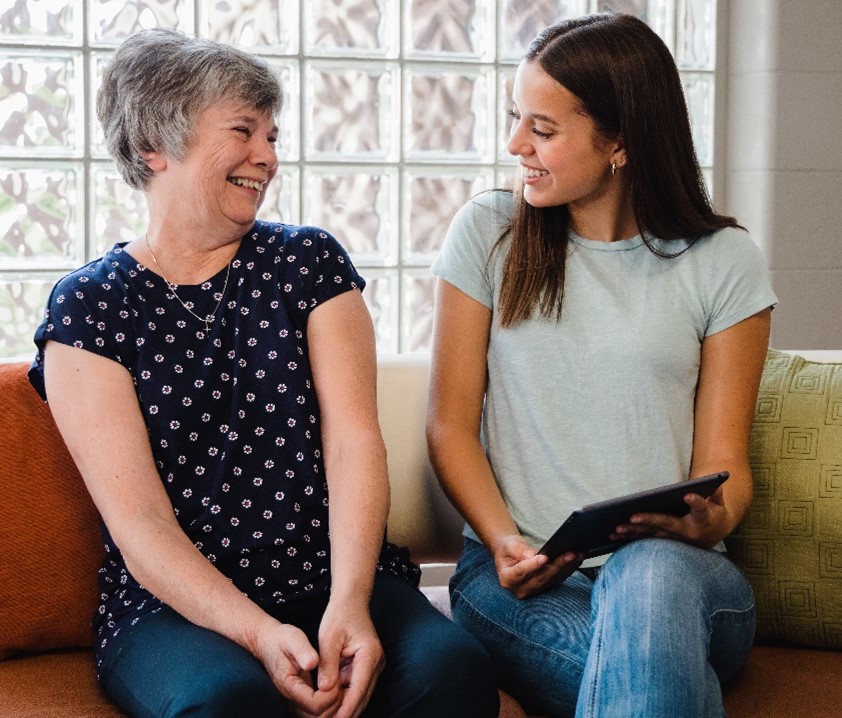 In addition to LifeBio's life story services, LifeBio has introduced MyHello, a loneliness prevention service which safely connects two people using ANY type of phone for weekly visits and social support. 
LifeBio and MyHello are both evidence-based solutions, and we are happy to share the research behind our work.
How LifeBio Began
LifeBio Founder, Beth Sanders, recalls interviewing her grandmother. Beth realized that she never knew her grandma as a whole person before that. LifeBio was developed as as simple way for people to capture life stories and get to know their loved ones on a deeper level.
Not sure which solution is for you? Fill out the form below and we'll help you!
(Note: The form below sends an email to info@lifebio.com )