Long Term Care/Skilled Nursing
Knowing a person's story helps staff learn who a person is and enhances person-centered care.
In Long Term Care and Skilled Nursing, having staff know each person's life story and preferences can mean improvement in care. State regulations play an important role in ensuring quality of care in senior living. Meaningful engagement is essential for quality of life. CMS regulations related to LifeBio are: 
Person-Centered Care– 483.5 – Enhance quality of life and recognize individuality.  
Comprehensive Person-Centered Care Planning– 483.21 (F636, F656) – Know strengths, goals, life history, and preferences.  Attain or maintain the resident's highest practicable physical, mental, and psychosocial wellbeing.
Life Enrichment/Activities– 483.24 (F679) – Know interests, hobbies, and cultural preferences. Create opportunities for each resident to have a meaningful life by supporting domains of wellbeing. 
Behavioral Health/Dementia Care– 483.40 & 483.24 (F679) – Individualized care  plans must be developed based on resident's previous lifestyle and reduce boredom, loneliness, and frustration. Knowing the person's history is key.
Taking these guidelines into consideration, LifeBio has created a streamlined process to meet the needs of each community. Staff, volunteers, or residents with their families can help gather story information needed to create LifeBio materials.
The story process in Long Term Care and Skilled Nursing typically creates three products.
Life Story Book – For the resident to keep 
Snapshot Summary – To display for others to learn more about the person 
Action Plan – For staff education behind-the-scenes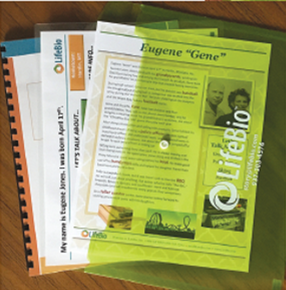 LifeBio can customize agreements for every community.
What's Included:
Getting Started Box and Getting Started Training for staff
Phone Interviews with family members of residents with Dementia or other communication challenges
Website & app access for families and residents to build and save stories online
LifeBio journals with life story questions
LifeBio Connect interview training for volunteers, family, and staff
Life Story Books, Snapshot summaries, and Action Plans created by LifeBio staff
Engagement materials, including Story Cards and MemoryBio, for memory care
In addition to our life story services, LifeBio powers MyHello, a phone-based loneliness intervention geared towards the aging population. We know there are some residents that struggle more with social isolation than others. MyHello is a solution that provides weekly one-on-one or group calls that provide meaningful engagement for those who are unable or prefer not to leave their rooms. MyHello is also a great tool for residents who may require more attention or individual interaction from staff. MyHello can be used by itself or in conjunction with our other LifeBio services. For more information about MyHello options click here.
"LifeBio is a great program that allows our residents to reminisce about the past, express their dreams, and have a wonderful legacy to share with their family. Students who have interviewed our elders have learned history first hand, and felt honored to preserve life stories that may have seemed ordinary at first, but ended up capturing the extraordinary in the process."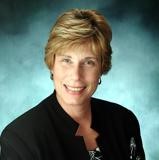 Cathy W.
Director of Volunteer Services, Calhoun County Medical Care Facility (Battle Creek, MI)
LifeBio is an evidence-based program designed to improve quality of life for residents in Long-Term and Skilled-Nursing care.
LifeBio offers custom license agreements, which include materials, training, and ongoing support. We are happy to provide you with more information, a sample pack, or a custom quote.