Colleges & Universities
Collaborating to capture life stories gives students valuable social interactions and learning experiences, leading to deeper learning and higher-order thinking.
LifeBio partners with universities and community colleges to offer a unique hands-on experience for students in a variety of fields. LifeBio's story process is a natural fit for gerontology, nursing, aging in society, psychology, social work, and other fields of study. Many of these fields seek employees who demonstrate high levels of sensitivity, empathy, and compassion. The LifeBio process assists in developing these skills through real-life interactions, while teaching valuable lessons on acceptance and diversity. LifeBio strives to teach the importance of person-centered care and treating patients holistically. Knowing a person's story allows for seeing the patient as a whole person, rather than just a patient number.
Ask about our new LifeBio Memory app -- a fantastic intergenerational tool! 
For higher levels of learning, the Life Story process can easily be incorporated into a course curriculum or syllabus. Students and instructors are trained by LifeBio on our life story process. Then students are commonly partnered with elders in senior living, hospice, or other health care settings. For many, this might be their first experience of direct contact with a patient. Learning how to interview develops better listening skills and bedside manner. Students gather a person's life story. Information is submitted to LifeBio's story team, who then creates Life Story Books for each elder.
Often instructors require a reflective essay for students to express what they learned throughout the process and how it affected them. Reflective essays can take Writing Across the Curriculum requirements into consideration. Many students describe this as a valuable, eye-opening experience that enhanced and solidified their chosen field of study.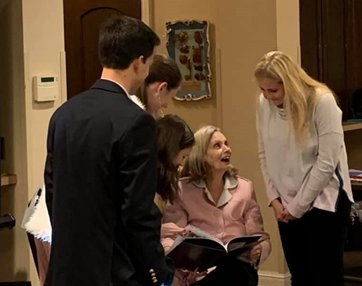 The University of Alabama students partnered with LifeBio for a service-learning course working with people living with Alzheimer's or dementia. Through art therapy and LifeBio's reminiscence methods, students completed an intergenerational experience that ended in a gala honoring their partners. (Click here to see video.)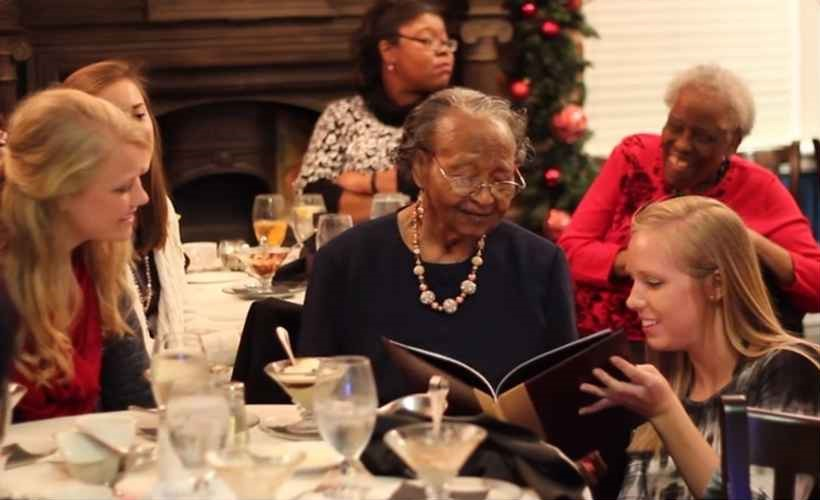 "When I got here, I was introduced to a man who was very quiet with his head to the ground. The nurses said he would not be up for speaking with me. I tried anyway, and we had a good conversation. We talked for 45 minutes or an hour. He was an Army veteran. He told me about his biggest regrets; he lost a real estate company. He told me about his wife and sons. Overall, we had a good conversation and that all happened from a man who seemingly didn't want to speak to anyone."

Nora M.
College Student Intern
"It was truly inspirational. I met a person whose story is closer to the end (of life), and I am closer to the beginning. It was something that not a lot of people get to experience."

Evan W.
College Student Intern
For more information on partnering with LifeBio, please email info@lifebio.com or call 937-303-4576.
Custom projects can be designed for your specific college or university situation.
LifeBio makes intergenerational projects between students and elders a reality.
Custom projects can be designed for your specific college or university situation.