Government Programs & Grants
Federal, state, and local funding are possibilities for bringing LifeBio to your community to impact quality of life and quality of care.
CMP Grant Opportunities in Nursing Homes Coast to Coast
LifeBio is seeking partners to bring LifeBio's life story process to Medicare/Medicaid nursing home communities at no cost to your organization. CMP (Civil Monetary Penalty) grant funding is available, and LifeBio would like to submit a grant application in your state. LifeBio helps coordinate these grant submissions. All you have to do is say, "Yes!" 
If the CMP grant funding is approved (as it was in Ohio, Tennessee, W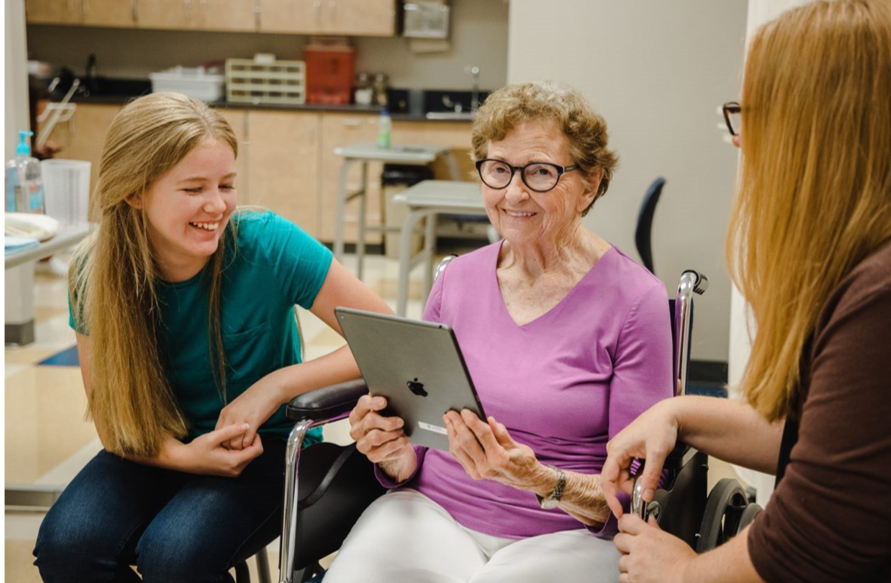 ashington, and California thus far), LifeBio's life story and reminiscence methods will be used to tell the incredible life stories of residents, and we will provide your community with great new tools to connect with your residents on a more personal level.

Every person has a story to tell, and that story can be so important in the ongoing quality of life and quality of care of each unique individual. We are excited to see and hear the stories, and we have simple ways to help them be told.  
LifeBio's mission is to capture life stories, promote wellbeing, and encourage social connection. The process of telling the story is so very important, but the deliverables also help in the ongoing connection and delivery of care. LifeBio can provide three things to each participating resident:
Life Story Book – Beautiful, edited, and printed book of that resident's life story to create a conversation and a legacy with each person and his or her loved ones.
Snapshot Summary – Quick overview of the resident to hang in the hallway or right near the bed so residents can be known by the people around them. Full of great conversation starters too! 
Action Plan – Behind the scenes document to help give caregivers insight to special needs, likes, and comforts for the resident.  These also give ideas for what to talk about and even personalized activity ideas. 
LifeBio will provide Getting Started Training for staff on life story work and how to record stories effectively. We will also assist sites with streamlined recording methods using the About Me Journal, tablets, phones, or other ways, based on the communities' resources. We work closely with each community to create a customized implementation plan.
If you would be interested in being part of this unique CMP Grant opportunity, please contact Becky Williams at LifeBio at Becky@lifebio.com or call 937-303-0039. Or fill out this Letter of Support to confirm your participation. Deadlines vary by state.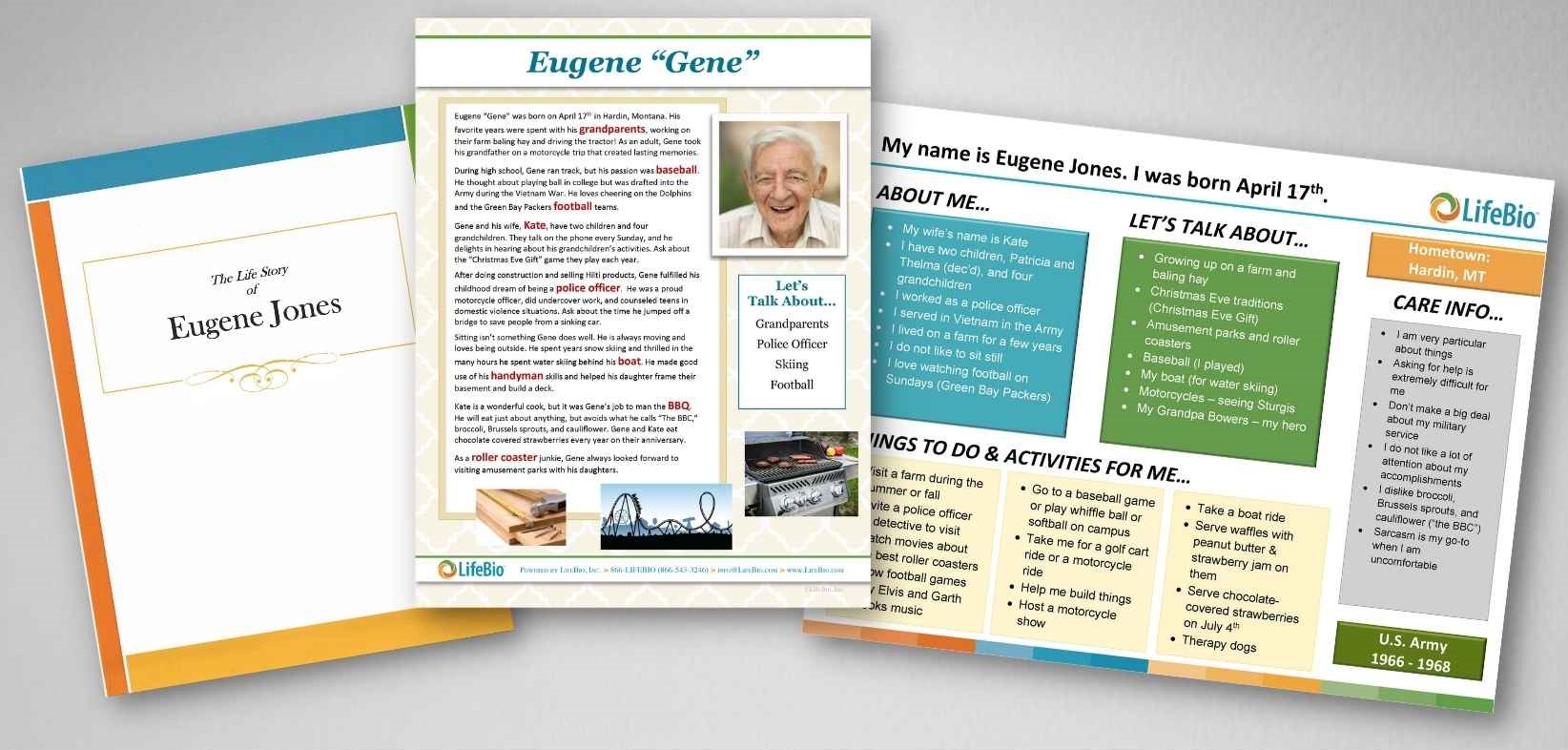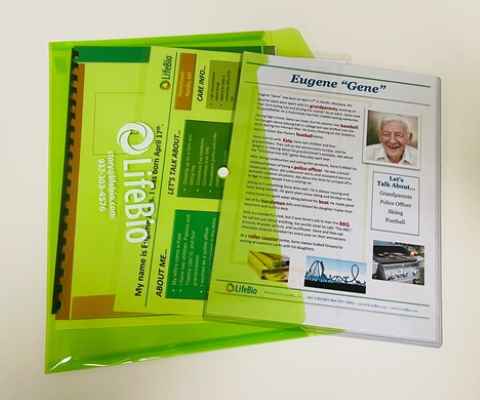 LifeBio works with other government agencies, Area Agencies on Aging, and local mental health boards through public funding or through grants helping:
Older adults in nursing homes or senior living
Individuals who are facing loneliness or isolation, especially as they reach advanced age
People living with Alzheimer's Disease or other related dementias
Veterans to honor their service and legacy
People with life-limiting conditions
Communities providing intergenerational projects
For example, in its partnership with Union County Mental Health and Recovery Board (Union County, Ohio), LifeBio offers MyHello calls for any residents that are identified as a good match for the program. MyHello provides loneliness intervention through weekly social-engagement phone visits. While many states offer auto-dial check-in calls as a response to COVID-19, LifeBio makes a greater impact through its MyHello program with tech powered calls and proven, intentional life story conversations. 
Ask about ways LifeBio assists with grant submissions!
LifeBio customizes projects for federal, state, and local government organizations.
LifeBio provides social engagement to improve quality of life.
Custom projects can be designed for your specific government or grant funding situation.