Schools & Universities
Capturing life stories is an eye-opening and interactive educational experience for students when partnering with older adults.
Opportunities exist for students to work directly with older adults in their community to capture their life stories. LifeBio provides experiences that can be differentiated for middle school, high school, and university students. LifeBio works directly with teachers to provide cooperative experiences which forge intergenerational friendships, develop communication skills, and teach life lessons. This process increases feelings of purpose and meaning, while reducing feelings of loneliness and depression among both seniors and students.

The LifeBio Memory app is ideal for recording the story without delay and other options can be described as well.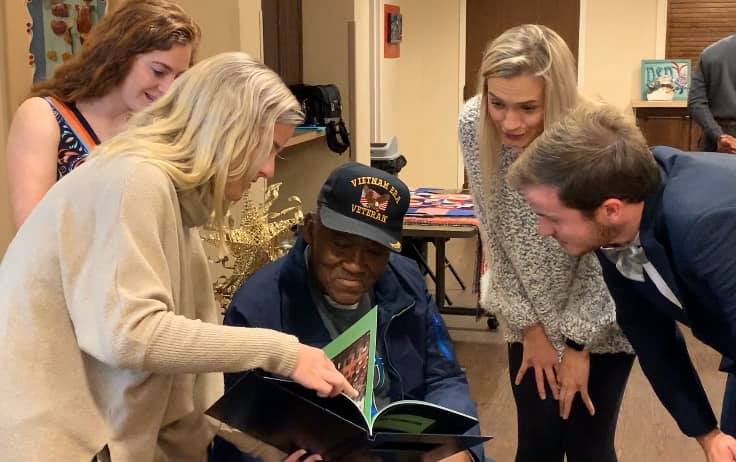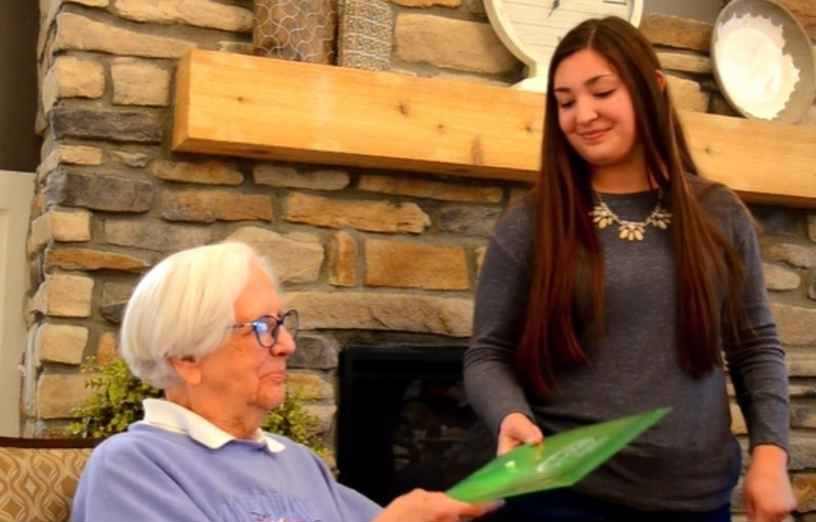 LifeBio offers intergenerational projects that encourage developmental growth in youth and young adults, including:
Empowerment – Giving youth a role and purpose to help build community
Education – Learning through speaking, listening, reading, and writing
Positive Values – Promoting integrity, equality, and responsibility
Emotional Skills –  Inspiring empathy, sensitivity, and compassion for others
Social Awareness – Encouraging acceptance of diversity, while diminishing stigmas across generations
Identity – Raising self-esteem and building confidence through accomplishments
Forward Thinking – Impacting students' ideas for future career paths
Academics – Assisting with fulfilling content standard requirements
For more information, click the appropriate link(s):
University of Alabama Students Presenting Books
University of Alabama students partnered with LifeBio through a Cognitive Dynamics Foundation collaboration. A service-learning course, called "Art to Life," paired students with people living with Alzheimer's or dementia. This was an intergenerational experience to grow empathy and relationships, through using art therapy and LifeBio's reminiscence and storytelling methods. Here students hosted a gala to honor their partners and talk about how impactful this experience this was. LifeBio leather-bound legacy books were presented to the participants and their families. These books contained participants' life story materials and artwork created with their student partner. Students shared stories and words of gratitude, to further honor and validate their new friends.
LifeBio Connect: Intergenerational Project with Marysville High School Students
Through this project Marysville High School students (in Marysville, Ohio) were partnered with elders in their community. While students were learning empathy, skills such as interviewing others, and about another generation of history, the elders were given the chance to document their life stories. In this video you can watch as students and their partnered elders shared their positive experiences from this project. Students presented LifeBio legacy books to their partners during a celebration with their families. Elder's family members also shared how, through this experience, they were able to learn more about their loved one that they did not previously know. LifeBio can be a lifeline to help connect people of various generations.
For more information on partnering with LifeBio, please email info@lifebio.com or call 937-303-4576.
Custom projects can be designed for your specific school or university situation.
LifeBio makes intergenerational projects between students and elders a reality.
Custom projects can be designed for your specific situation.