Community Groups & Senior Centers
Meaningful engagement and reminiscence methods are vital to health and wellness within Community Groups and Senior Centers.
LifeBio offers services to capture the unique life stories of those you serve. In a competitive marketplace LifeBio shows prospective families in the community your organization's commitment to deeper person-centered care.
LifeBio's full-service storytelling products and services are available for all cognitive levels. The way that information is gathered depends on the specific needs of each participant. For example, if a participant is unable to answer questions on their own, a phone interview can be scheduled with a family member to gather the information.
Opportunities are available for LifeBio 101 classes and one-on-one activities. LifeBio 101 is typically offered in groups and can be completed in formats of 6, 8, and 12 weeks. Participants share personal memories as they write their own life stories. Virtual classes are available and can be led by LifeBio, or LifeBio can train someone from your organization to moderate the sessions.
For participants who prefer to work individually, there are options to write their own life stories using one of our journals or online templates. Staff and volunteers could be trained by LifeBio to assist in helping capture a person's story.
Participants in a community group or senior center will receive a printed copy of their own life story book to keep. One-page Snapshot Summaries can be provided to your staff, in order to provide key points from each person's story. This creates opportunities for more meaningful conversation and engagement. Research finds that participation in LifeBio reduces loneliness and increases happiness and satisfaction with life, which is vital to overall wellness.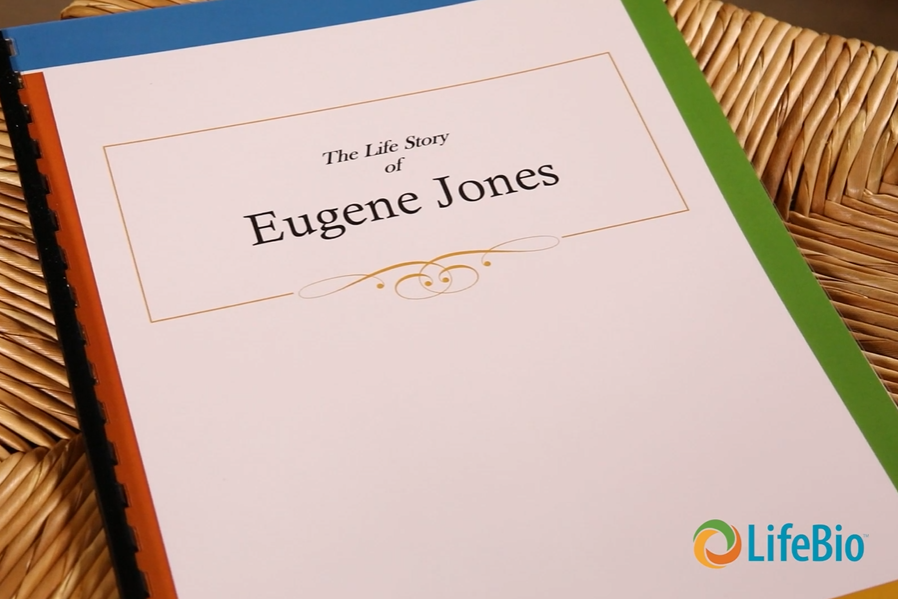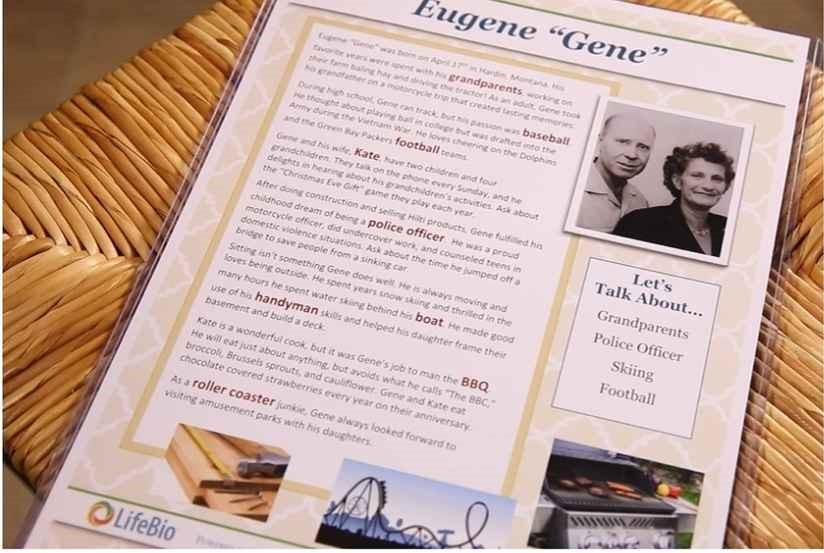 LifeBio services can be purchased a la carte or bundles in a license agreement. Agreements can be customized to fit your organization.
What's Typically Included with Licensure:
Getting Started Box; Getting Started Training; and ongoing support for staff, volunteers, and family members
Website & app access to build and store participants' online biographies
LifeBio journals with life story questions
Group class curriculum for LifeBio 101 classes
Phone Interviews with participants' family members, if needed
Life Story Books and Snapshot Summaries created by LifeBio staff, if applicable
Engagement materials, including Story Cards and MemoryBio
LifeBio is a meaningful engagement program that can be used with ease in community groups or senior centers.
LifeBio offers custom license agreements, which include materials, training, and ongoing support. We are happy to provide you with more information, a sample pack, or a custom quote.