Independent Living
LifeBio provides an innovative way of capturing life stories to encourage residents to create a lasting legacy for their loved ones.
Capturing life stories allows residents to improve mental health and increase feelings of purpose and meaning. Research shows that participating in LifeBio increases happiness and satisfaction with life, while decreasing depression. Reminiscence and engagement can help reduce loneliness.
The LifeBio Approach in Independent Living
Residents in Independent Living may be interested in creating their own life story. This can be done in a group setting or individually.
LifeBio 101
This class format offers opportunities for reminiscing, pair and share, and friendship building among residents. A fun eight-week class provides your community members with all that they need to share their life story.
LifeBio 101 can be done writing by hand or typing online. Those choosing to write by hand will receive a workbook journal to create a handwritten keepsake. For those who are interested in working online, www.LifeBio.com memberships will be provided, where answers can be typed and photos uploaded in a private, secure online account.
The classes can be led by anyone who is a great discussion leader, good listener, and timekeeper (such as a former teacher or experienced group leader). These classes tend to be very social, so many times it is a matter of keeping the class on track as you go through each week's curriculum.
This course will touch all dimensions of wellness while giving people a great kickstart on recording their life experiences. There are many studies demonstrating that reminiscence is a key part of healthy aging— decreasing depression, lowering physical pain, and reducing loneliness.

The Finished Product
Participants working towards a printed book will each receive one comb-bound printed Life Story Book.
For participants receiving printed books, the standard is one comb-bound Life Story Book. Upgrade hardcover options are also available. Additional copies may also be purchased.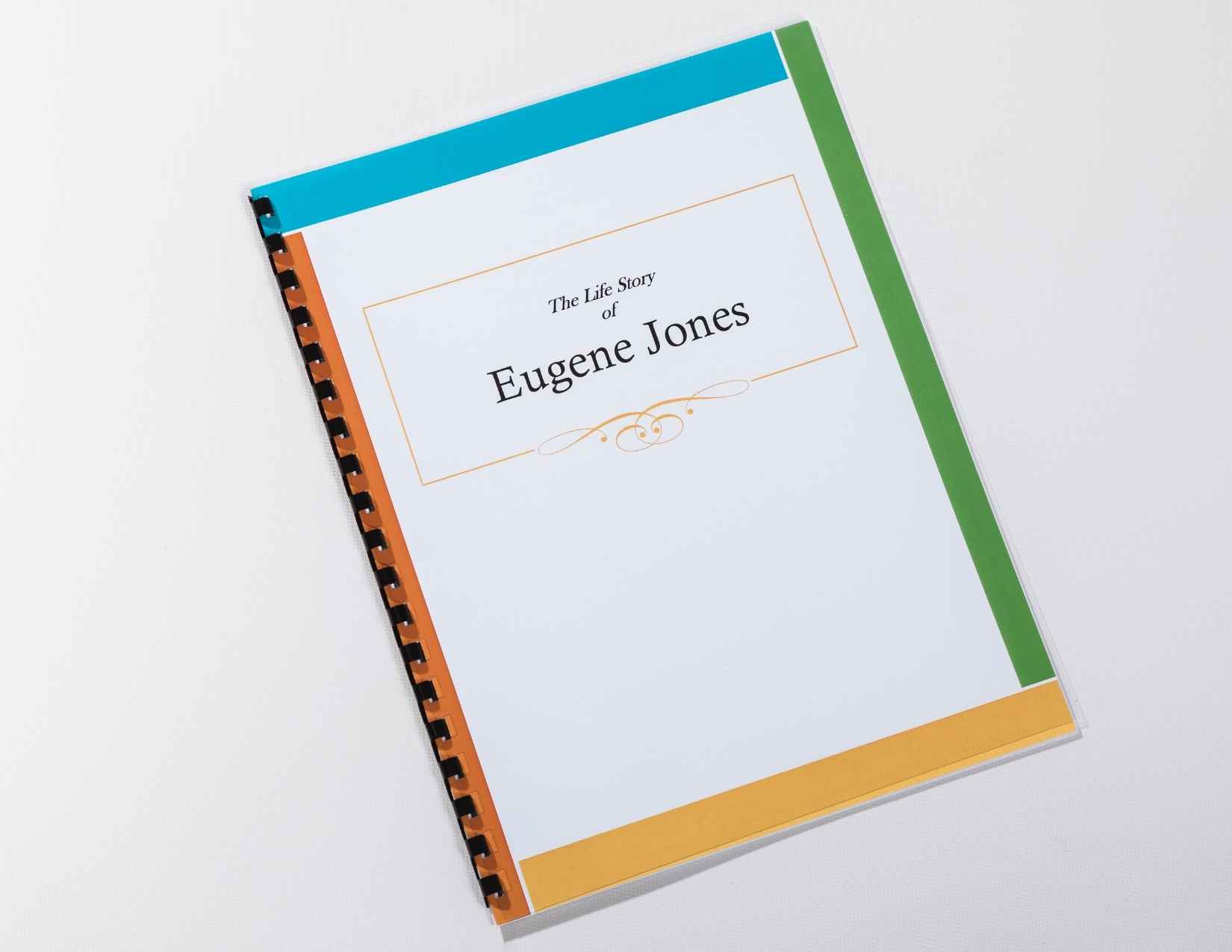 Gathering Life Stories
For those not interested in participating in a class, your community can provide the option for residents to complete their own stories independently. The life-story process can be completed by residents in either of the following ways:
1) Typing Online
For those who prefer to type their own life stories using a guided template of questions, LifeBio offers several online options. Residents can choose which template and questions to answer. LifeBio will provide training and ongoing support to residents using this option. Residents can print their own pdf Life Story book or choose to upgrade to one of LifeBio's printing options (comb-bound or hardcover book).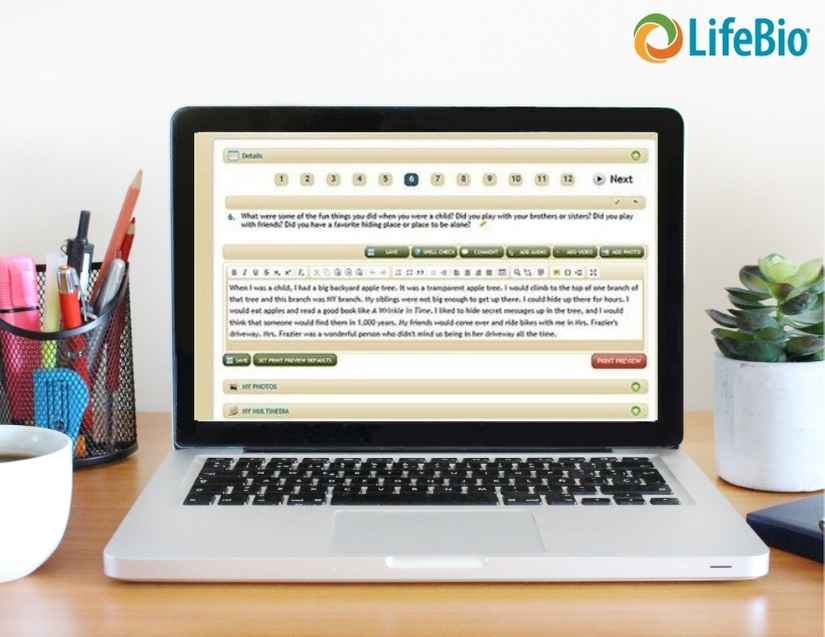 2) Handwriting in a Journal
LifeBio has a selection of journals available for different needs and preferences. Journals provide prompted questions and room for handwritten answers. This journal can be kept as a handwritten keepsake, or it can be transcribed and turned into a printed Life Story book.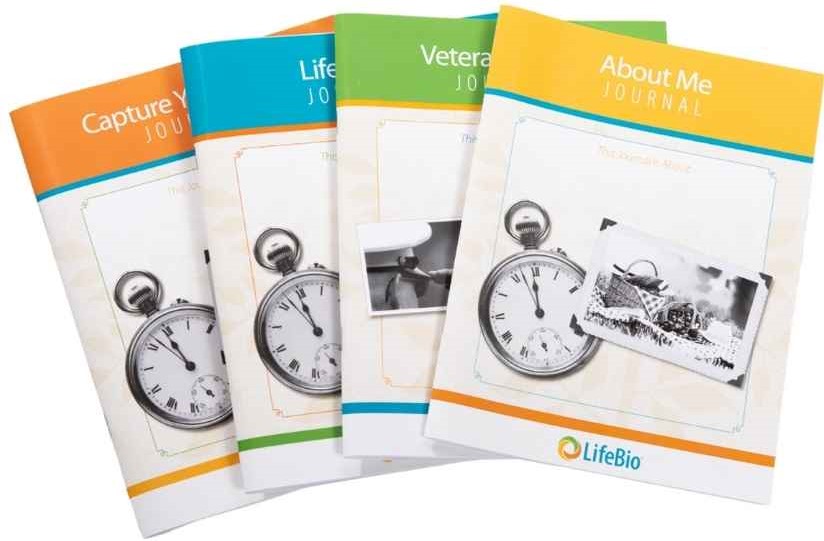 Subscription Options
Customized agreements can be created for your specific Independent Living needs.
A la carte options for all Independent Living services are available, or a licensure bundle can be provided. Licensing can include group class materials, online memberships, journals for those wishing to work individually, full-service editing, and a comb-bound printed Life Story book for each participant.
"I can't stress enough how fun and exciting it was to write my LifeBio! When I started, I thought I had very little to say. Boy, was I surprised!! 150 pages later I had a legacy to pass down to my grandchildren."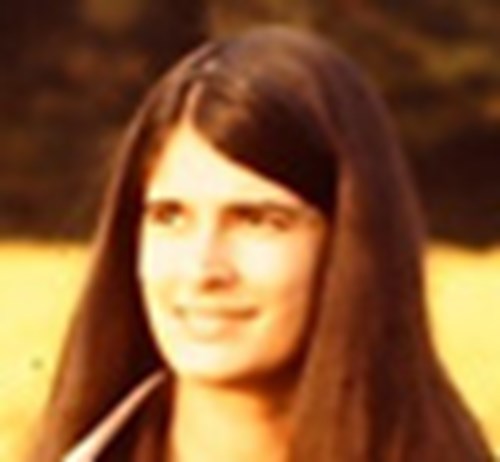 Terri P.
LifeBio uses reminiscence methods to encourage memories and conversations with residents in Independent Living.
Enhance resident experience by increasing social engagement and integrating personal storytelling into your community. LifeBio's approach stimulates the brain, promotes purpose and meaning, lowers depression, and contributes to healthy aging.