LifeBio is the Best Gift You'll Ever GIVE
Your amazing mother, your favorite uncle, your beloved grandmother, your feisty father-in-law… none of them want more THINGS! Instead, give them…
If you and/or your loved one is "Tech Savvy," then consider a web membership (you can even work together on this story). View WEB MEMBERSHIP Options. Biography questions are posed and answered and just click to create a printable PDF of stories and memories with online access! 
If your loved one prefers "Putting Pen to Paper," then our JOURNAL options are something to see.  View JOURNAL options.  These provide various lengths of journals to meet different needs. 
If your loved one is strictly "Hands Off," choose the PREMIER Package option with a phone interview to kickstart the process and complete support from a LifeBio Personal Biographer to finish a Life Story Book. Photos can even be scanned and uploaded by LifeBio's Story Team. Extra time or options are available. Contact us for more custom arrangements. 
Maybe your family or friends are coming together and ready to engage in person or online. WHAT'S YOUR STORY? cards could be hours of entertainment as you share old and new stories together. This is a safe, friendly way to get people talking and having a great time reminiscing too!  
More questions about LifeBio? Want to know about printing a hardcover or softcover book of your stories as memories as a gift? We can help you pick out the perfect option.  Please call us at 1-866-LIFEBIO or at 937-303-4576 or email us at info@lifebio.com. 
How it Works
LifeBio offers online software and an entire array of products to help you tell your story. You can create an online, instant biography simply by answering our unique LifeBio questions. You pick and choose which questions to answer – with your unique perspective about the people, times, and places that impacted your life. If you don't consider yourself to be "tech savvy," we have several journals to choose from for handwriting your answers. We even offer one-on-one phone interviews, typing, and editing services to make sure your story is exactly the way you want!
LifeBio Options
There is no better gift than the gift of preserving someone's priceless life stories! With a wide array of options to choose from, LifeBio can help you customize a truly one-of-a-kind gift for your loved one. From journals to online tools to complete interview packages, LifeBio offers something for everyone on your list! Our professional and courteous Story Team is dedicated to ensuring your happiness with the final product.
Your life is like a book with many chapters. LifeBio makes it simple for you to preserve YOUR life stories so they won't be lost or forgotten. Your family and friends may think they know you very well – but there are so many more aspects of your life to share with them! Besides ensuring that your life stories are preserved, LifeBio helps you share your beliefs, values and life lessons with future generations. After all, there is no one else like YOU!
There are times when someone could use help recording what matters most. Every family has those stories that you've heard over and over again – yet they've never been written down! LifeBio estimates that a mere six percent of Americans create a lasting legacy of life lessons, values, traditions, and memories. You can help a loved one preserve their story and ensure that it is not forgotten! As an added benefit, studies show that reminiscing leads to greater life satisfaction!
"My dad loves his book so much! He has read through the whole thing every day for a week!"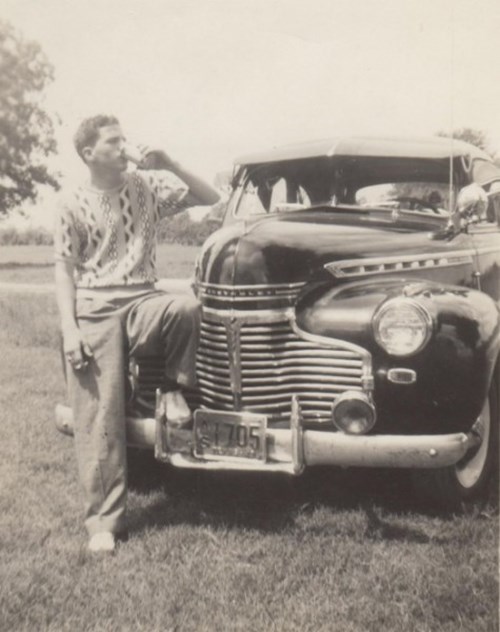 Cindy B.
How LifeBio Began
Every person's life is a collection of the many people, places, and adventures encountered throughout the years. Sharing the LifeBio experience with a loved one allows you to see them as a whole person, fostering respect and appreciation of what the individual has lived through. Genealogy isn't enough. Memories and experiences fill in the blanks – and it's a good brain workout, too!