We Have a Need for Speed: Innovations in Agetech
Posted By: Beth Sanders | Posted On: 20 April, 2022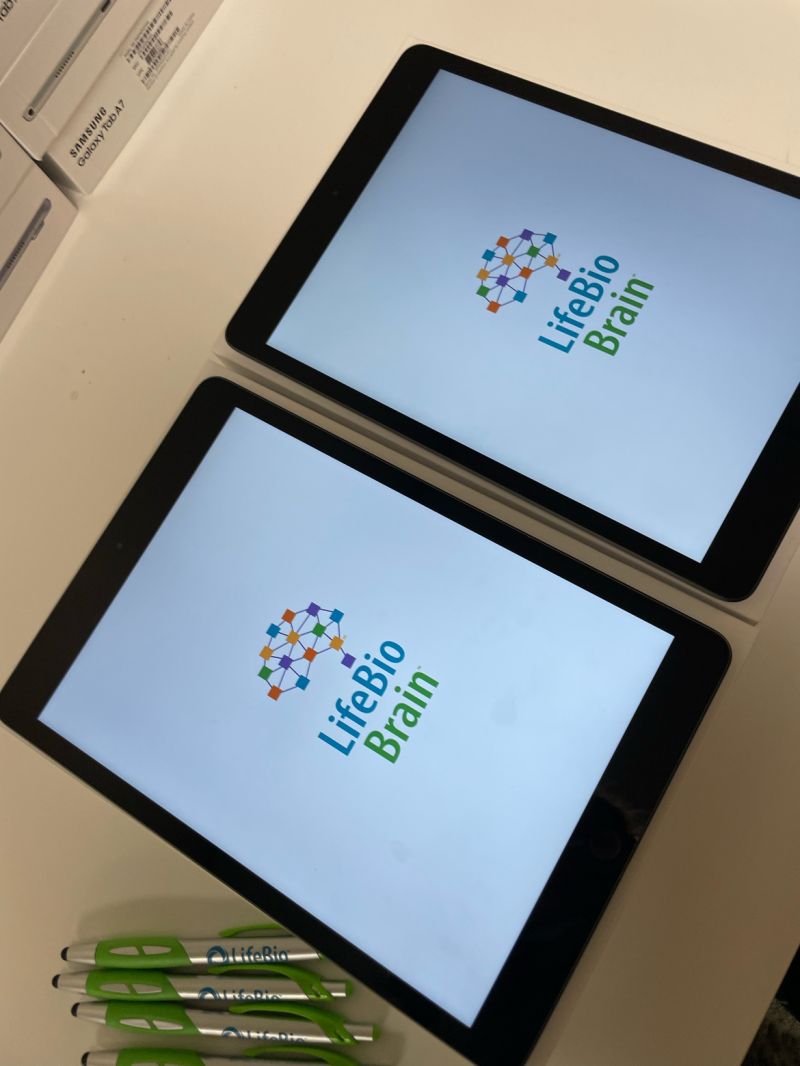 The Numbers

Right now there are approximately 54 million people in the US over the age of 65. By 2040, that number is projected to rise to 80.8 million, and then to 94.7 million in 2060. 5.8 million Americans were living with Alzheimer's disease in 2020. That number will nearly triple unless something changes by 2060.
In the meantime, the caregiver shortage keeps getting worse. A report from the Global Coalition on Aging (GCOA) and Home Instead Senior Care outlines how a national shortage of 151,000 caregivers will exist by 2030, increasing to a 355,000 caregiver shortage by 2040.
What are we going to do?
Although baby boomers hold over half the nation's wealth and the aging population represents a clear and growing market, investment in new technologies serving the aging market is relatively new. Even the terms "agetech" or "longevity tech" are relatively novel. Part of the hesitancy relates to doubt that older people will utilize digital tools. But the amount of money people over the age of 65 spend on technology during the pandemic is helping put some of that skepticism to rest. According to AARP, older adults spent on average $1,144 on new technology, up from $394 in 2019.

The investment world is starting to take notice. In 2020, funding to U.S. startups focused on creating products/services for this aging population grew to $1.1B after a fairly steady four-year average around $390M. The primary focus of these investments relate to healthcare, particularly B2B businesses that provide care services, but as 'aging in place' grows momentum as a movement and with the care industry struggling to find staffing, there is a necessary shift happening. Money is starting to move towards getting people healthier sooner and keeping them healthier for longer, with an emphasis on supporting better Social Determinants of Health (SDoH) like social connectedness, access to food/transportation/good housing and Personal Determinants of Health (PDoH) like resilience, optimism, and purpose. Science is just now starting to understand how much these PDoH impact both the quality and the length of life, and the money is slowly starting to follow. Mental health is certainly tied to physical health. 
SDoH technology could look like an app that helps seniors access transportation to health care appointments, or one that makes grocery deliveries simple. Or it could be an online fitness program that takes into account joint health, arthritis or other common health concerns in an older population (Spiro100 for example). There are digital tools showing success at addressing issues like loneliness, isolation, and the need to create meaning (our app, LifeBio Memory, is one of them or MyHello, our tech-powered loneliness intervention). Even screening for dementia is something that needs more attention which means a new app being born as we speak, LifeBio Brain, is working with clinicians on a prototype and early user trial.
What are we waiting for?
Perhaps the question isn't "What are we going to do?" but rather "What are we waiting for?" We actually know what needs to happen. We need people to get and stay healthy or as Dr. Rick Moody coins the need for awareness as one ages---"conscious aging." We need tools that reduce the burden of care on families as more people age at home, and for the overloaded staff for those in senior living. We need to prioritize connection and community as significant drivers of health. We need to broaden our sense of what is possible in an aging population.

The pandemic spurred a seachange in how older adults are using technology. This provides us with a chance to explore digital ways to serve this population. There's momentum growing, not only with investors but with the government to back innovation in this arena. Just this past month, bipartisan legislation was introduced in Congress to expand Medicare coverage to include Prescription Digital Therapeutics (PDTs) (Access to Prescription Digital Therapeutics Act of 2022). If this bill is passed, the ramifications for elder care would be huge. PDTs have proven effective at treating depression, addiction, anxiety and other mental health issues. They are part of a holistic healthy aging plan, "social prescriptions," in which doctors refer patients to community resources that support overall wellbeing and don't just prescribe medications.

The point is, all options should be on the table right now. There is a huge need to rethink what aging can and should look like…and a huge opportunity to meet this challenge with creative solutions that address the whole person—mind, body, and soul. We see the future and we are working to keep up with the immense needs now and in years to come.